TERMINATOR :
Lego moc Terminator Brickheadz Custom Model
Instructions for the two Terminators Lego model are for sale, click on picture.

Les instructions pour ces deux Terminators sont en vente, cliquez sur l'image.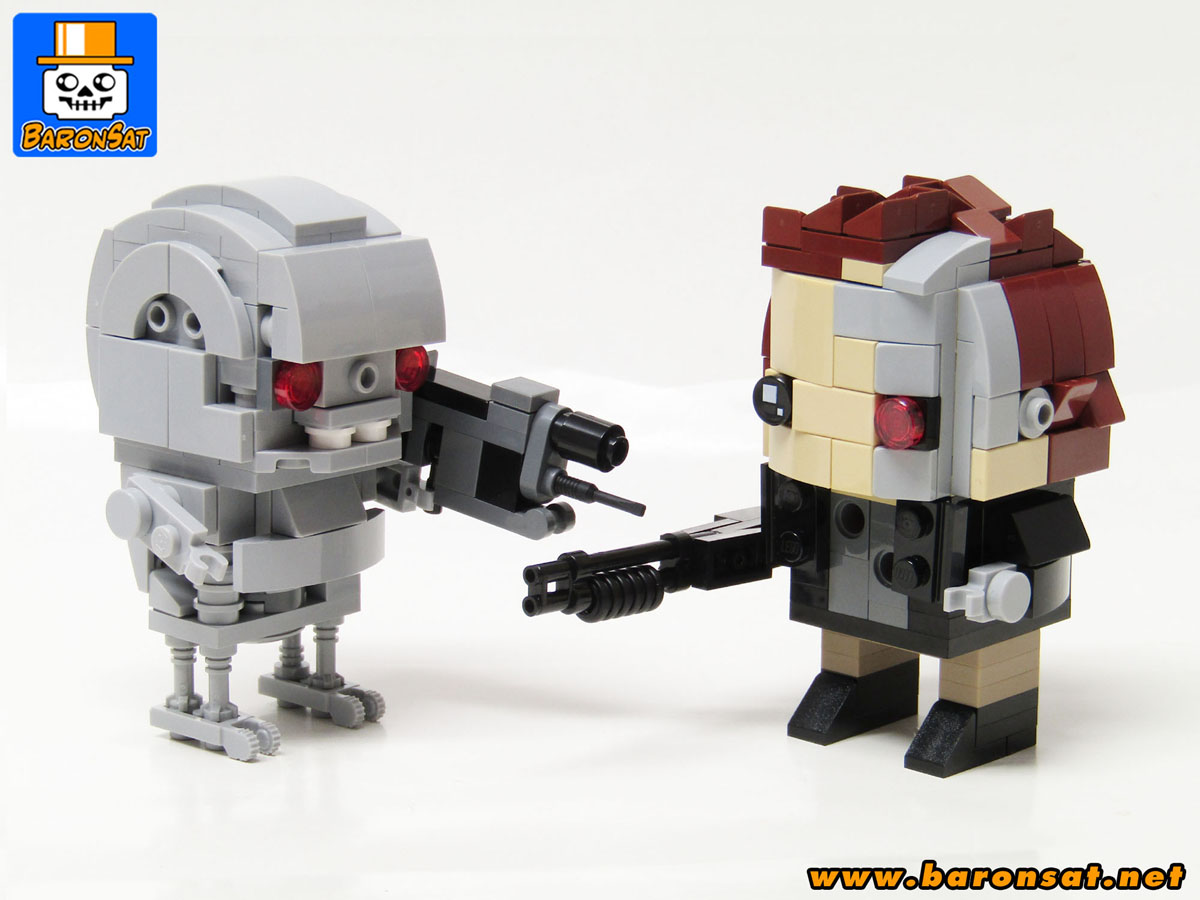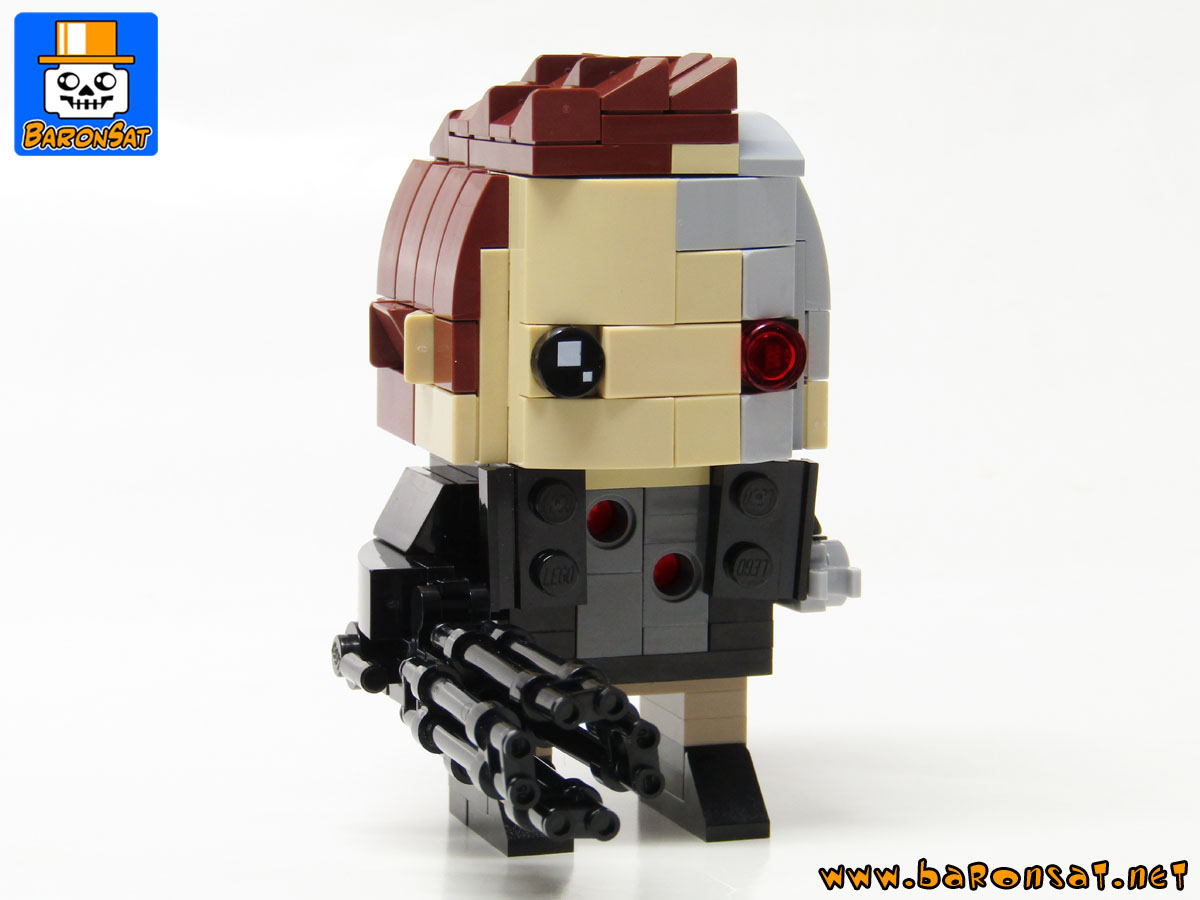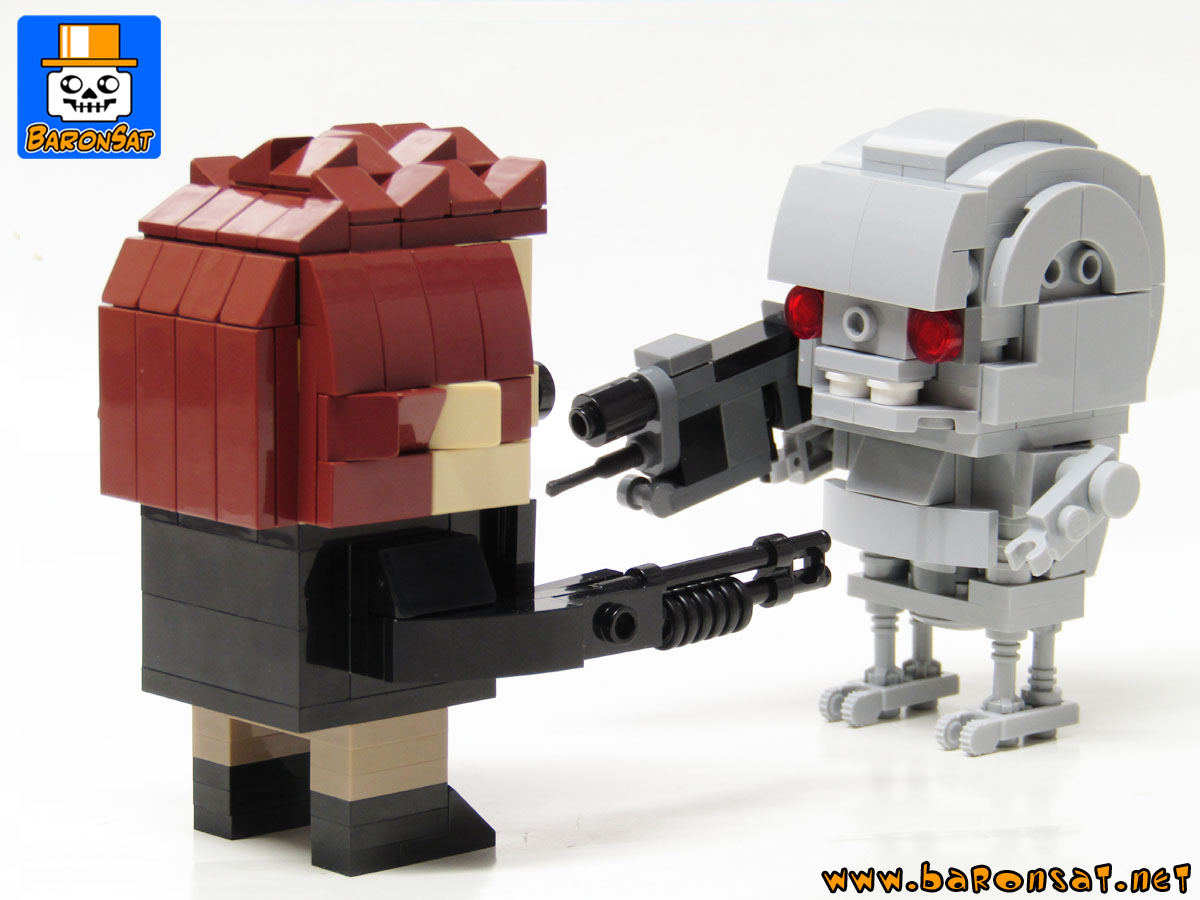 Terminators are cyborgs, endoskeleton machines covered with human skin. Here are my Brickheadz of the T-800 as Schwarzenegger and endoskeleton in Lego bricks.