| | | | | | | |
| --- | --- | --- | --- | --- | --- | --- |
| BaronSat's Lego News Blog. | | | | | | |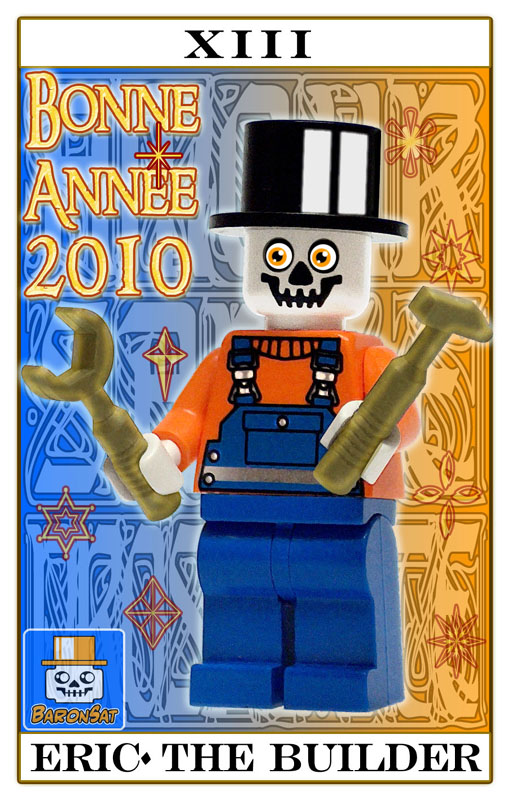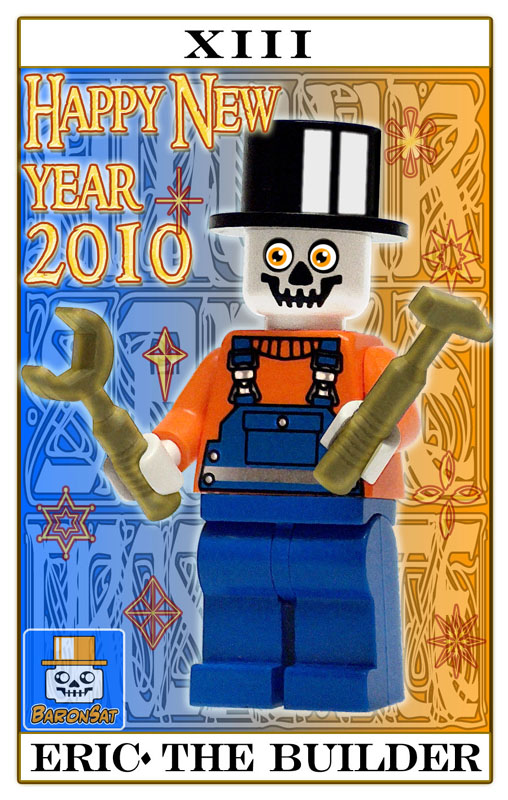 HAPPY NEW YEAR 2010 !
January 2010.
Happy new year to all the legomaniacs! All my wishes of love, health, prosperity and a lot Lego bricks!
BONNE ANNEE 2010 !
Janvier 2010.
Bonne année à tous les legomaniaques. Avec beaucoup d'amour, de santé, de prospérité et de tas de briques Lego!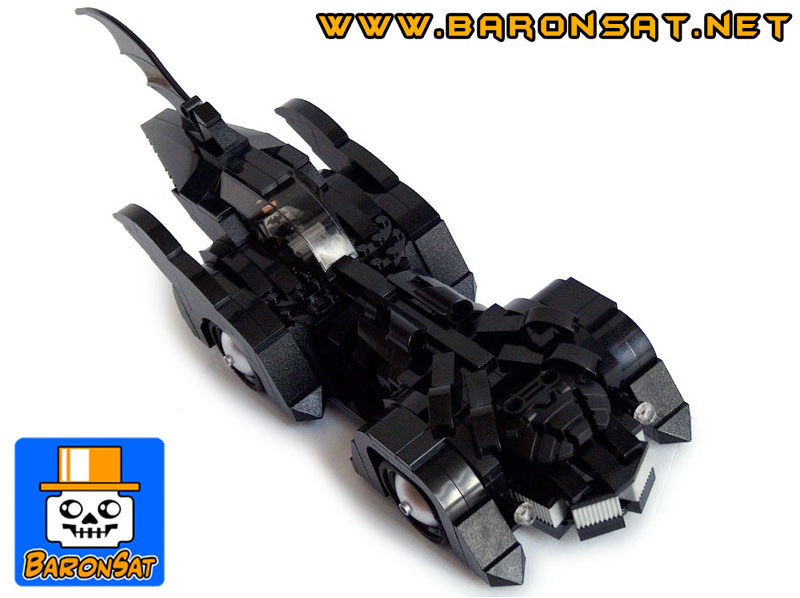 Batmobile : Batman Forever
From the movie Batman Forever. Not my favourite in the Batman serie but the car is pretty cool.
Batmobile : Batman Forever.
Tirée du film Batman Forever. Pas mon préféré dans la série des Batman mais la voiture est plutôt cool.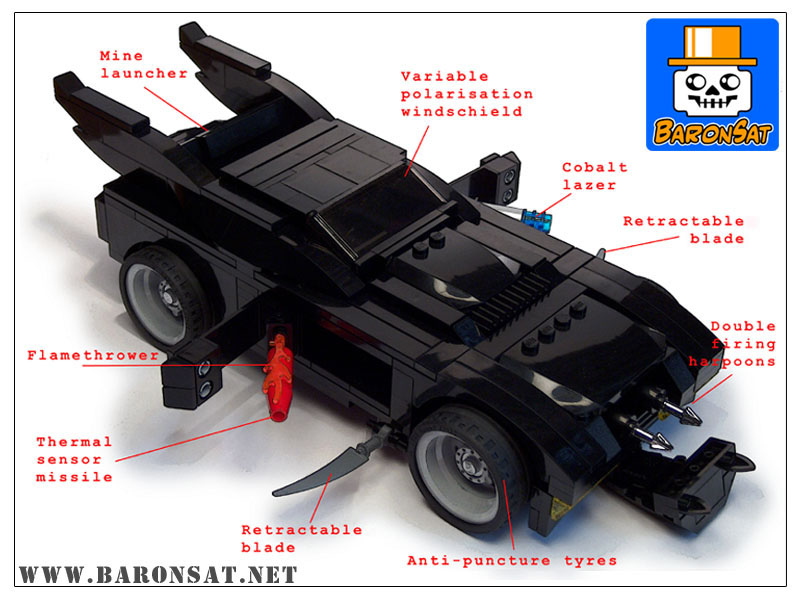 Batmobile / Bond-Mobile.
Recently Mr. Bruce W. contacted me because he needed a special car for top secret missions. So I phoned my old friend Q, from the division of research and development to see if he could lend me some ultra-secret plans. When I finally had him on the phone, he said: "Who are you and how did you get this number? I warn immediately the security services." But no one came? Maybe because I placed my phone call from my neighbor's home... which moved mysteriously?! Anyway, I made it by myself and here's the result: the Bond-Batmobile.
Batmobile / Bond-Mobile.
Récemment, monsieur Bruce W. m'a contacté car il avait besoin d'une voiture spéciale pour des missions top secrètes. J'ai donc téléphoné à mon vieux copain Q, de la division recherche et développement afin qu'il me prête quelques plans ultra-secrets. Lorsque je l'ai enfin eu au fil, il m'a dit : "Qui êtes-vous et comment avez-vous eu ce numéro? Je préviens tout de suite les services de sécurité". Mais personne n'est venu, peut-être parce que j'avais téléphoné depuis chez mon voisin ... qui d'ailleurs a disparu depuis?! Bref, je me suis débrouillé tout seul et voici le résultat : la Bond-Batmobile.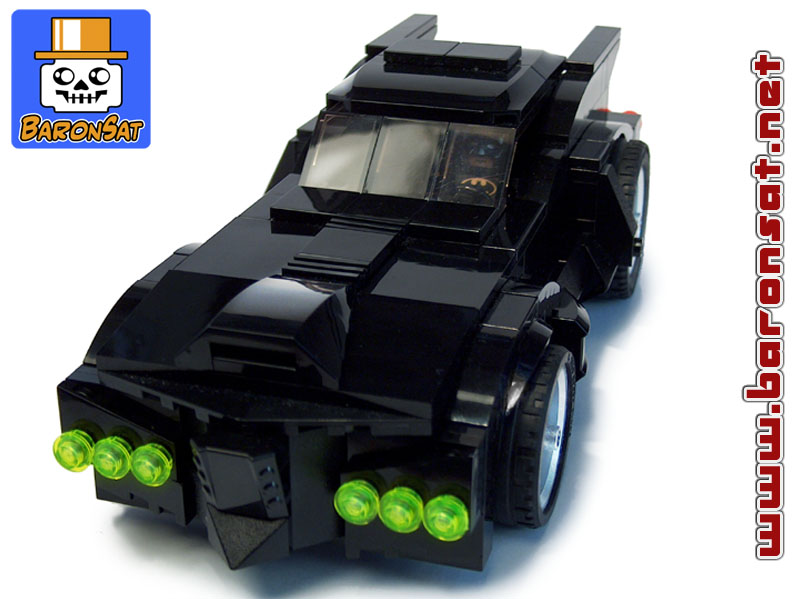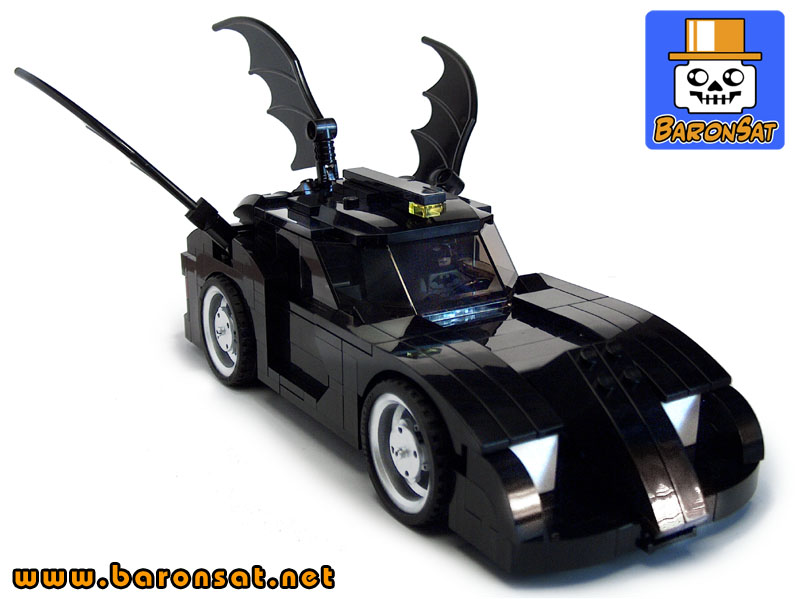 New Batmobiles .
Two new models in my gallery, one "Muscle Car" version and one Sportscar version.
Nouvelles Batmobiles.
Deux nouveaux modèles dans ma galerie, une Batmobile version "Muscle Car" et une version Sport.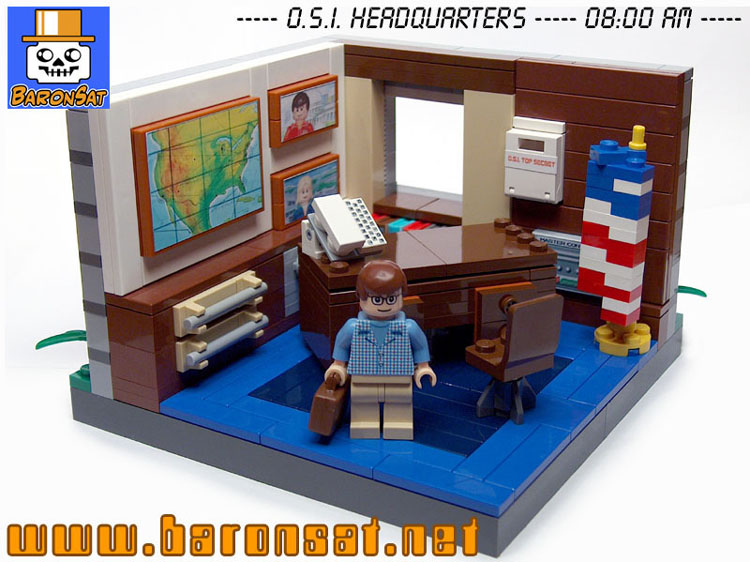 O.S.I. Headquarters.
A new custom for my " 6 Million Dollar Man" custom models line. It was inspired ... no, entirely copied from the original Kenner playset.
O.S.I. Headquarters..
Un nouveau custom pour ma série de "l'Homme qui valait 3 Milliards". Inspiré... non, entièrement copié sur le playset Kenner du même nom.