| | | | | | | |
| --- | --- | --- | --- | --- | --- | --- |
| BaronSat's Lego News Blog. | | | | | | |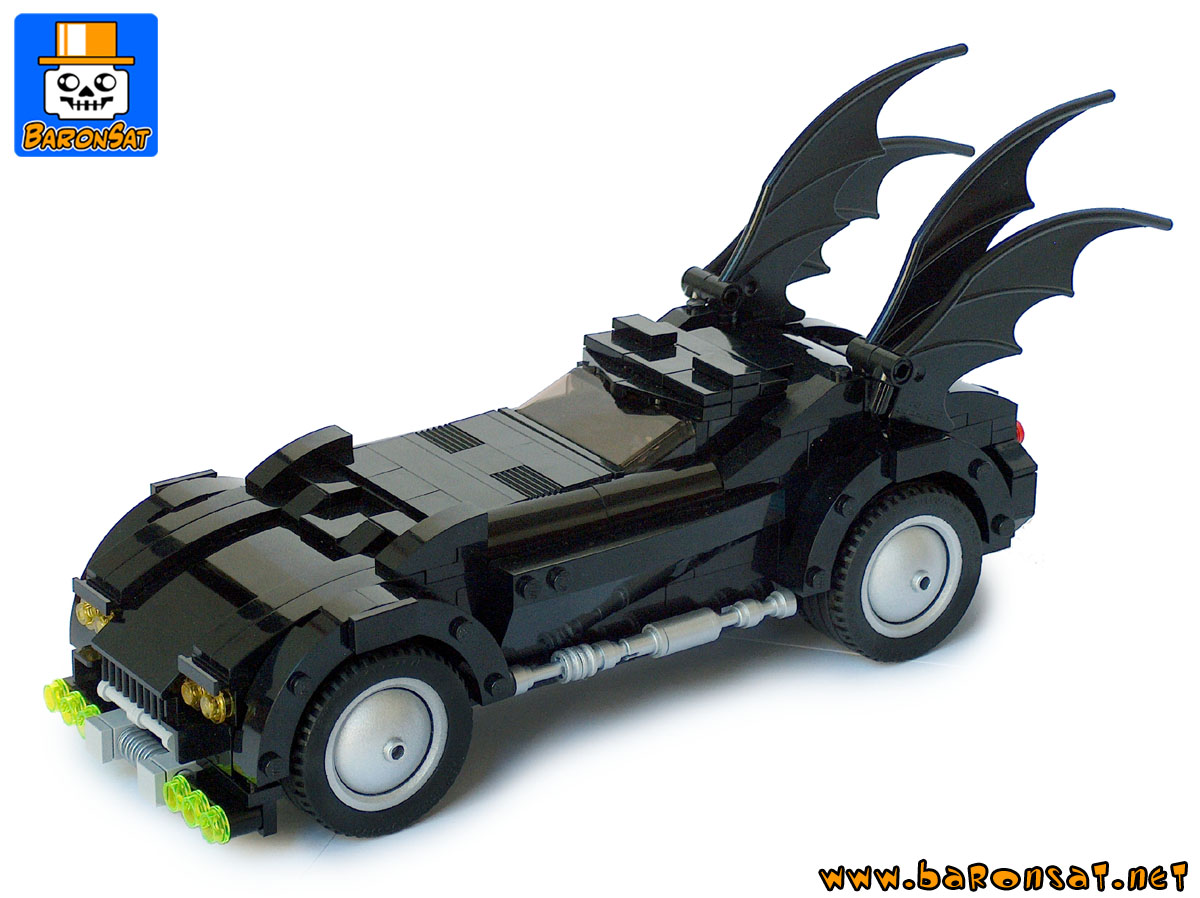 90's Batmobile.
January 2010.
My latest creation, the 90's comic version Batmobile. More images on the Batmobile page.
90's Batmobile.
Ma dernière création, la Batmobile version comic des années 90. Plus d'images sur la page des Batmobiles.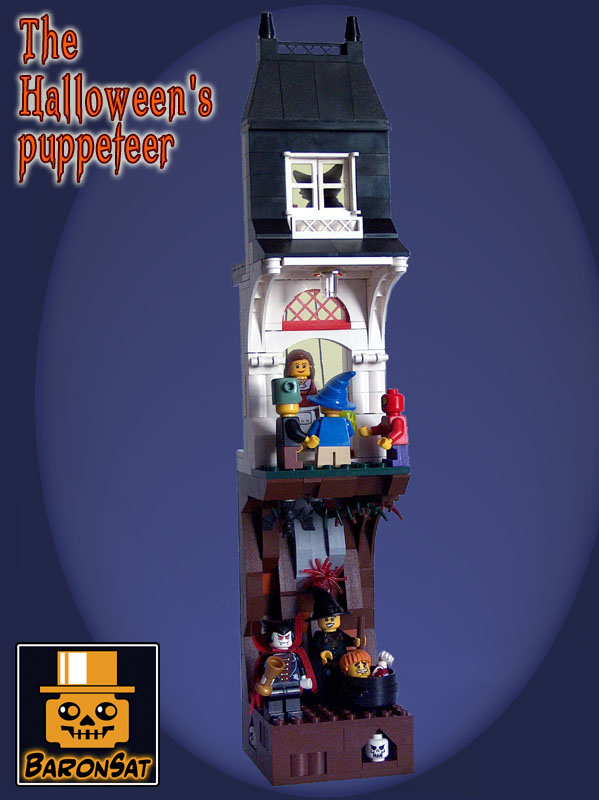 Halloween.
Just a few more days and it will be time, to put on your costume of vampires, werewolves etc ...and to party all night long. On this occasion the Eurobricks website run a contest and here's my entry. To see and learn more visit the Eurobricks website just click this link or the image on the right.
Halloween.
Encore quelques jours et ce sera l'occasion de sortir les costumes de vampires, loup garous etc... du placard pour faire la fête toute la nuit. A cette occasion le site Eurobricks organise un concours et voici ma participation. Pour en voir et en savoir plus rendez-vous sur le site Eurobricks en cliquant sur ce lien ou l'image à droite.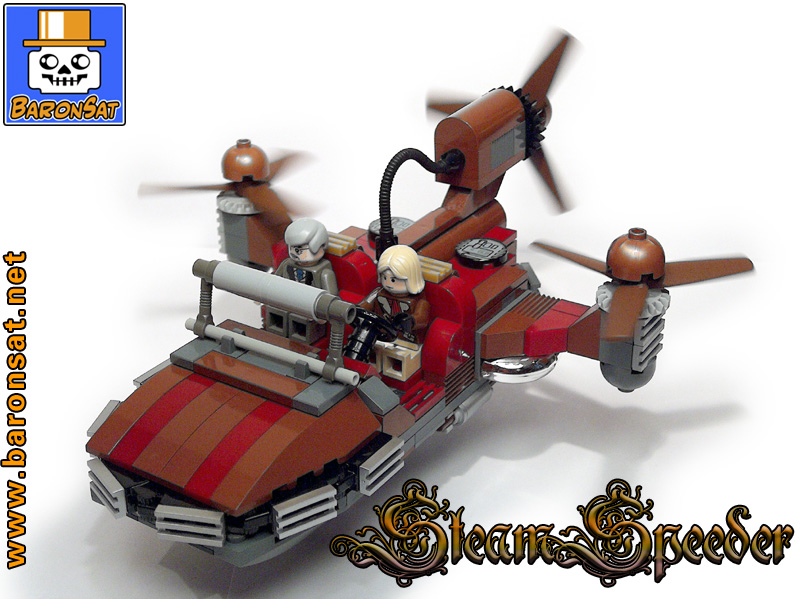 Update.
My SteamSpeeder built for the "Steam Wars" contest on the site FBTB, was lost in my Brickshelf folder! Now it has it's own page here, click on the photo and "Woosshhh!" er... I mean "Chuff, chuff".
Mise à jour.
Mon SteamSpeeder construit à l'occasion du concours "Steam Wars" sur le site FBTB, n'avait pas encore sa page à lui. C'est maintenant chose faite, cliquez sur la photo et "Woosshhh!" enfin je veux dire et "Teuf, teuf".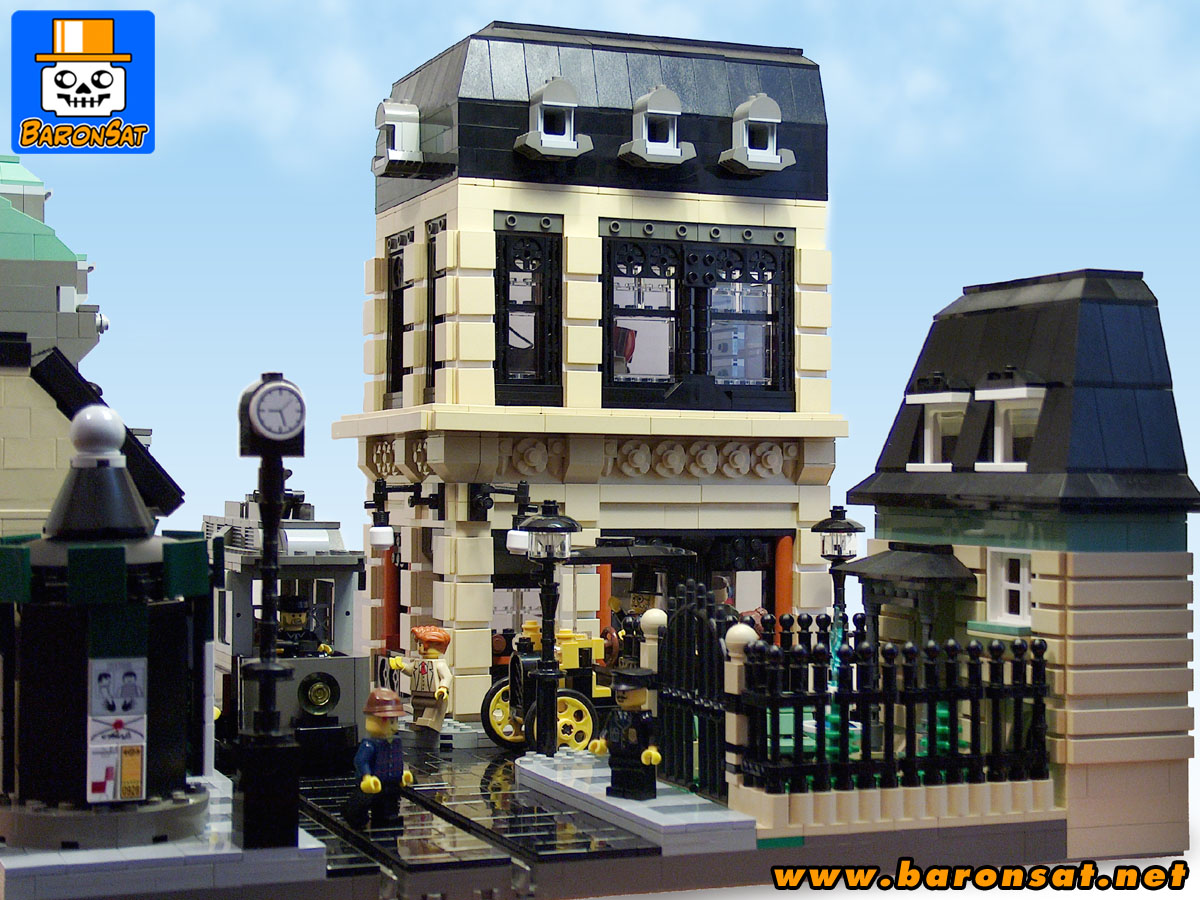 Belle Epoque.
A new model in my gallery, a city in the 1900's. Include a tram, a department store, a bank etc...
Belle Epoque.
Un nouveau modèle dans ma galerie, une ville 1900. Avec son tram, son grand magasin, sa banque etc...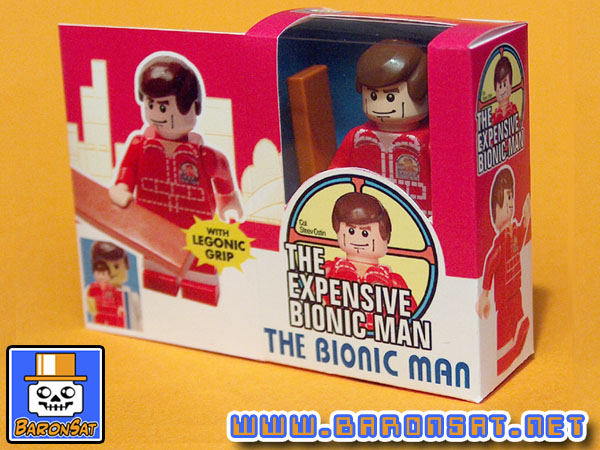 The Six Million Dollar Man.
New custom minifigures with their custom boxes.
L'Homme qui Valait 3 Milliards.
Nouvelles figurines custom avec leurs boites custom.