| | | | | | | |
| --- | --- | --- | --- | --- | --- | --- |
| BaronSat's Lego News Blog. | | | | | | |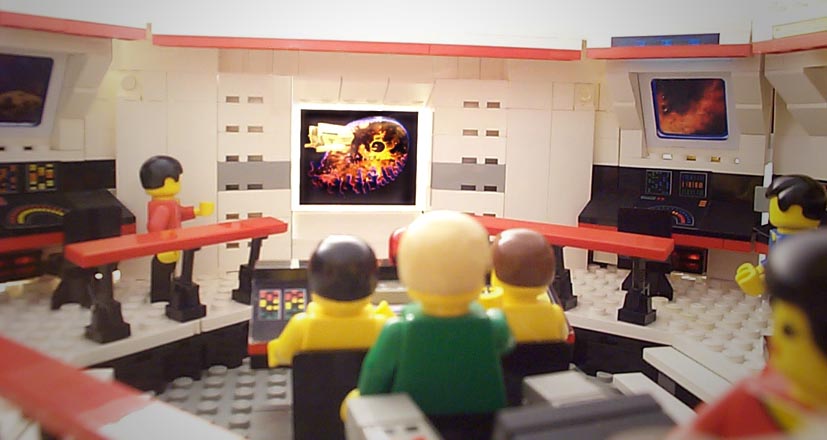 And the winner is...
03/14/05
Ok, you found the good answer for the riddle that was easy. The new model I put on sale is the Command Bridge. Note that this model will be sold unbuild with building printed instructions.Gagné...
14/03/05
Vous l'aviez deviné, mais c'était assez facile, le nouveau modèle en vente est la Passerelle de Commande. Notez que ce set sera vendu non construit avec livret d'instructions de montage.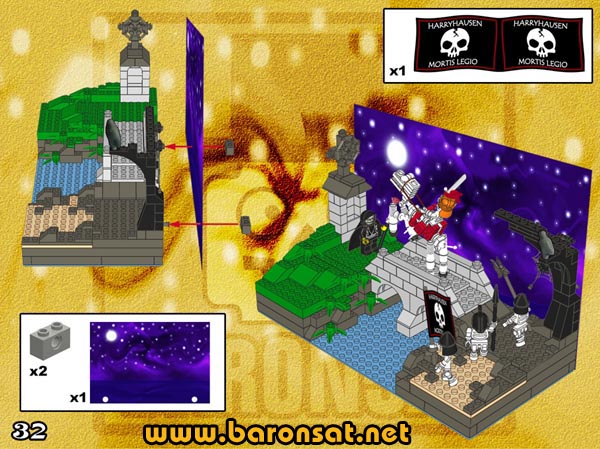 Mission Impossible...
03/14/05
That was possible this time. I could find some of the rares parts necessary for the "Death Bridge" model and have enought for 2 sets. Note this model will be now sold as a "kit", I mean unbuild, with printed instructions.
Dansons sur le pont...
14/03/05
C'est la danse du "possible" pas "possible" pour le Pont des Squelettes. J'ai pu trouver quelques unes des pièces rares pour la fabrication du Pont, aussi je peux proposer 2 sets de ce modèle. Pour combien de temps? Ca je ne sais pas! Par contre ce modèle sera désormais vendu non-monté avec notice imprimée, ce qui est un petit plus.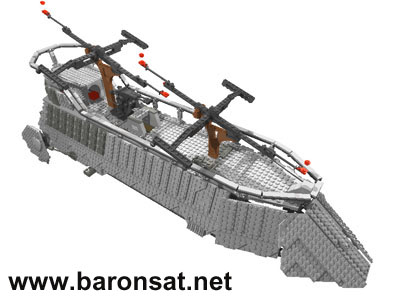 Instructions...
01/17/05
I seriously started to use MLCAD (see MLCAD website) "with a little help from my friends", so I'm working on creating instructions for models on sale or that were sold. More informations in a few days. Note that I will produce instructions for the Jabba's Barge and it will be on sale separately from the model. If you want to get news about my progress ask me to be in my list of news.
Instructions...
17/01/05
Grâce à l'aide de quelques amis, je me suis mis sérieusement à utiliser MLCAD (voir le site MLCAD) aussi je travaille sur les instructions pour les modèles actuellement en vente ou vendus. Plus d'infos dans les jours à venir. Notez que je vais entreprendre la création de la notice de montage de la Barge de Jabba et qu'elle sera en vente séparément du modèle. Si vous souhaitez être tenu au courant demandez-moi à être inscrit sur ma liste de news.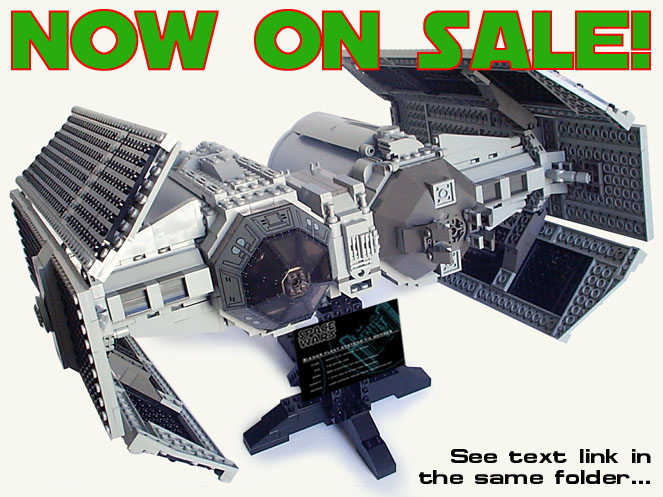 UCS Tie Bomber
01/16/05
This model is now on sale in my shop.
UCS Tie Bomber
16/01/05
Ce modèle se trouve maintenant dans ma boutique.