"Nouvelles nouveautés" :
Une nouvelle photo du AT-AT au salon du jouet 2003 aux USA. J'en connais certains qui avaient déjà du mal à ne pas baver avant...
Merci à Monsieur "L.K." pour cette news.
"New news" :
A new pic of the At-AT shot at the US 2003 Toyfare.
Thanks to Mister "L.K." for this new.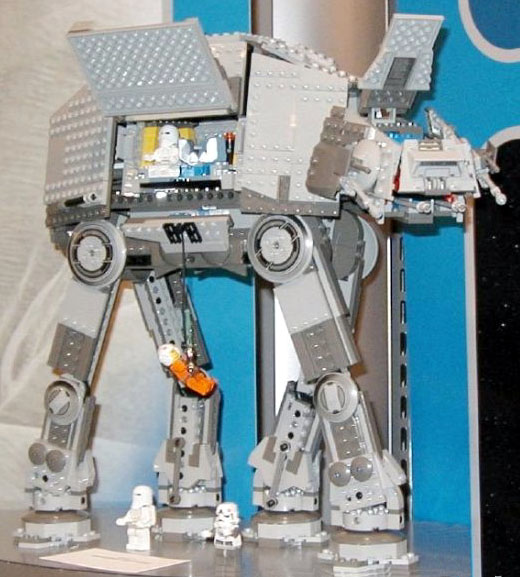 "Nouvelles nouveautés" :
Les prochains mini sets Star Wars, qui ne devraient pas trop tarder...
"New news" :
The next Star Wars mini sets, for soon...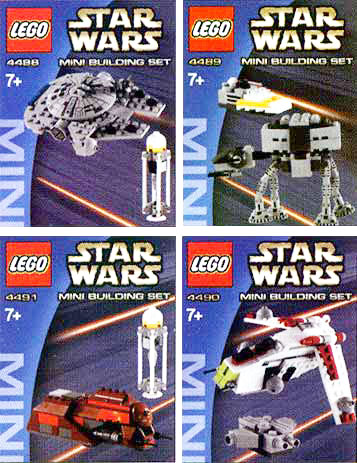 "Nouvelles nouveautés" :
Pas encore en magasin ni sur le net, voici les nouveaux mini sets de la gamme CREATOR 2003. Pas de date de sortie, ni d'indications de prix, juste deux images.
"New news" :
You won't find them in shops or on the web, here are the new CREATOR sets for 2003. No availability date or price, just two pictures.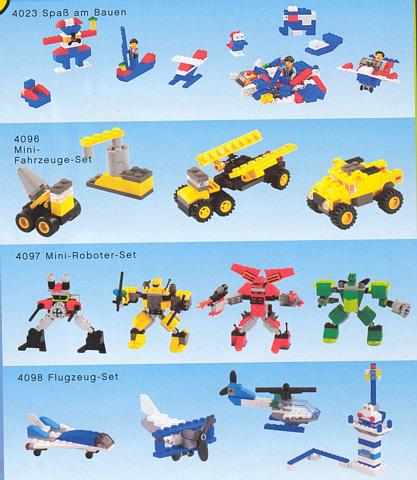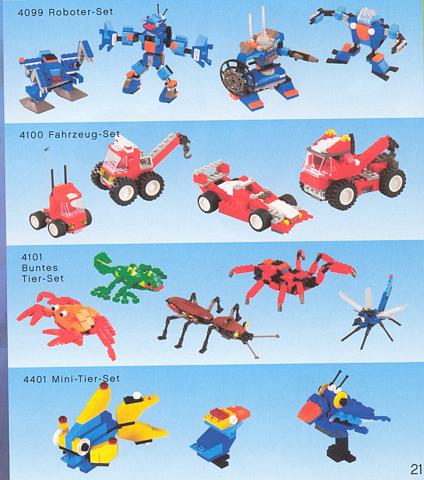 Petit récap:
Les nouveautés 2003 arrivant un peu dans le désordre suivant l'endroit où vous habitez, j'attire votre attention sur le fait que les sets minifigs Basket exclu du Shop at Home sont maintenant disponibles dans les magasins de certaines régions. Pour les voir, cliquez sur l'image de droite. Au cas ou vous ne les verriez pas dans votre région, vous pouvez tous les trouver sur le Shop Lego.
News infos:
The Lego Basket exclusive minifigs are now available in some place in France. See these news, clic on the small pic.